About the Captain's Association of Missouri
Captain Bob May and Captain Doug Beck are both members of the Lake of the Ozarks Water Safety Council. In 2015 the wake issue was of discussion with the Lake of the Ozarks community. Both Bob and Doug were part of a discussion group to offer ideas to minimize the cause and effects of large wakes. It was at that time Bob and Doug approached the Lake of the Ozarks Marine Dealers Association (LOMDA) to see if licensed United States Coast Guard Captains could offer boating education to new boaters as well as any boater who may need a refresher on skills. In January 2016, the Captain's Association of Missouri was formed.
Captain's Association of Missouri seeks to promote safety, education work in concert with the Lake of the Ozarks Marine Dealers Association, Lake of the Ozarks Water Safety Council, Missouri State Highway Patrol Water Patrol Division and the United States Coast Guard.
Captain's Association of Missouri Captain's credentials range from small passenger vessels to 100 tons, such as tour boats, water taxis, towboats and private charter boats. Some also work as delivery captains for transportation of various vessels.
Code of Ethics
For a regular member to maintain his/her Captain's Association of Missouri membership in good standing, it is required that they comply with the following operating practices and professional standards as adopted by the Association.
To operate a safe vessel that complies with all applicable Federal and State laws and regulations for a vessel of her size and purpose.
To maintain the proper levels of insurance for the vessel and crew to ensure appropriate protection for the vessel, crew, and passengers. It shall be made known to crew- members what they are and are not covered for regarding medical, liability and accident coverage.
To abide by the International and Inland Rules of the Road while underway and at anchor, giving first priority to the safety of passengers and crew.
To be in full compliance with the random drug testing program, thereby ensuring the competency of crew and Master
To operate to the highest ethical standards when operating and/or interacting with other passenger carrying vessels and companies.
To promote and support the objectives of Captains Association Missouri, Officers as they apply to developing a strong and healthy organization.
Should a member be found in non-compliance with the above standards, he/she may be removed from membership for cause in accordance with Captain's Association of Missouri By-Laws.
Captain's Association of Missouri Board Members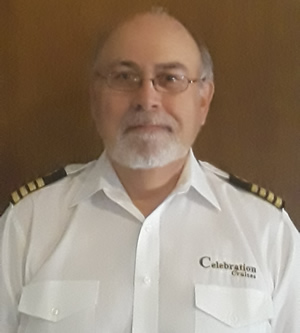 Captain Doug Beck
President
Doug has been boating since the age of 14, the first boat was a Sears 14ft semi-V powered by a 1/ 2 horsepower outboard. From there the boats continued to increase in size. Moved to the Lake in 2002. Owned and operated an environmental company, in which he took part is several environmental emergency responses of on the water fuel spills. He Sold the company in 2016. Now focuses his time on Boating and water safety.
Doug has taken and continues to take boating education classes, in 2002 completed a US Coast Guard Class by World Wide Marine to earn his OUPV, and vessel assist USCG License and the following year upgraded to a 25 Ton grade Master.  Currently holds a 100 Ton Master.  As well as a National Safe Boating Instructor for Tow BoatUS, Freedom Boat Club and Ozark Boat Safety Training LLC.  Doug is an active member of the Water Safety Council.   In Addition Doug does charter work driving personal boats to water taxis, Celebration, The Lake Hopper and Playing Hooky.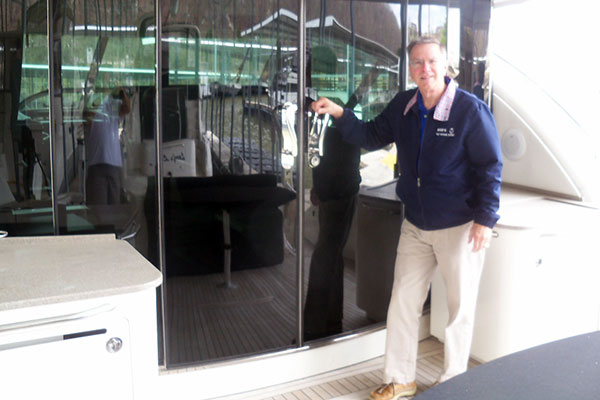 Captain Bob May
Vice President
Bob's wife and he rented a boat at Bridgeport Marina in the summer of 1974 shortly after they were married. Two weeks later they had our first boat! The 14-footer became 20, then 21, 25, 27, and now they own a 36 Carver Aft Cabin Motor Yacht (1989). Bob has taken many boating education courses including those offered by the Coast Guard, several states required courses, and in 2013 Bob took the eight-day class from World Wide Marine Training to earn his OUPV USCG License. Bob's summers have been filled with charters, both rental boats and personal boats from 20ft Pontoons to many hours in training aboard the Celebration vessels. he also took the Master Upgrade course in late 2015 and now hold a 50 Ton Master. Bob is an active member of the Water Safety Council here at the Lake for 8 of the 10 years that group has been around. Bob is also the host and producer a weekly Radio program about Boating on the Osage Beach News Talk KRMS Radio.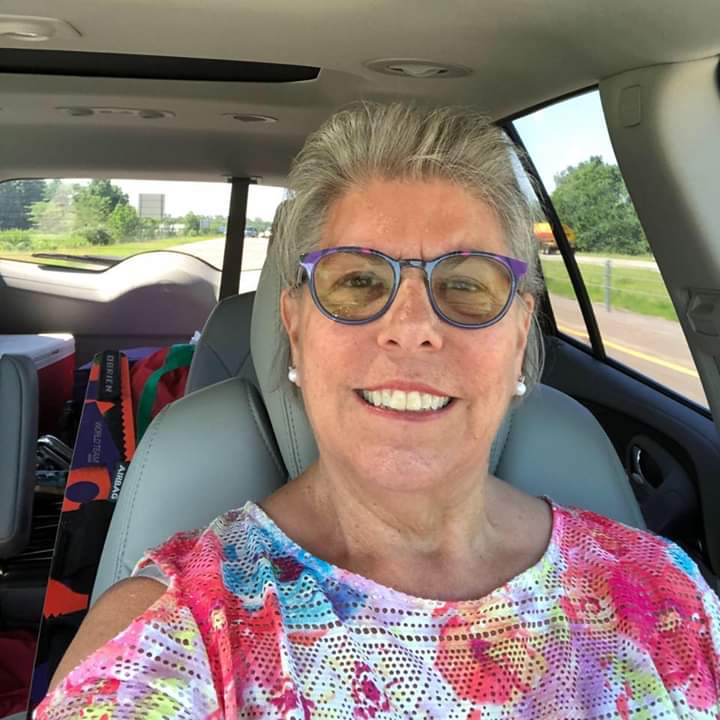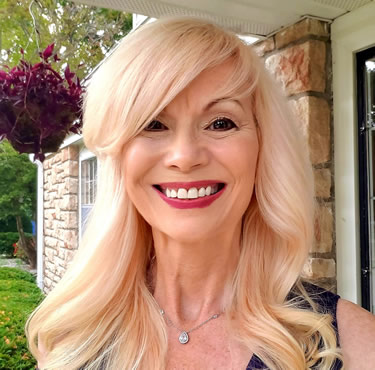 Deb Wolfe
Secretary
Deborah Wolfe is the owner of Wolfepup Media and FloatYourBoats.com. As a longtime journalist, she has written for news organizations such as the Kansas City Star, Jefferson City News Tribune, The Lake Today and LakeExpo.com. She has also worked as a television reporter for Ozark TV, Lake TV, KRCG-CBS and more.  
Covering boating news and events at the Lake of the Ozarks instilled in her a love for all types of boating and a drive to spread awareness about boating safety. Beginning in 2014, Deborah hosted and produced the web show Your Home Town Marina featuring segments on a wide variety of boating topics. And in 2021, she launched FloatYourBoats.com as a platform to share boating reviews, trends and expert advice and more. To that end, she continues to work with the LOTO Captains Association and the Water Safety Council to create water safety videos to help boaters safely enjoy their time on the water. The videos can be found on FloatYourBoats.com and are shared through LOTO Captains Association and the Water Safety Council. 
In addition to publishing FloatYourBoats.com, Deborah works as an independent correspondent for a variety of media outlets as well as offering marketing and media services to businesses. As a longtime Lake of the Ozarks resident, she enjoys using her media expertise to build awareness about the people, places, events and businesses that make the Lake an incredible place to live, work and play.  
CaJoin us
Do you have a current U.S. Coast Guard captain's license, from OUPV (six-pack) to 50-ton, 100-ton, or all the way up to unlimited, all-oceans? Or do you have a USCG Document of Continuity?
If so, we hope you'll consider joining us. You don't have to be working as a captain or crew member to join Captains Association Missouri. Just holding a valid license or a Document of Continuity and being interested in maritime issues is all we require.
Fees are listed below.
Sign up online
Fill out and submit the Captain's Association of Missouri Membership 1-year subscription form.
Once you're a member, you will have access to the members page Captains Helm of the website, Link to your website

Auto enrolment in Pro-Com Drug Consortium

Discount to Mainer Liability Insurance for Charter Boat Captains

Support of the Water Safety Council, CVB
Other members' support & networking
Captains meeting once per quarter
Speakers and continuing education
Discount for classes and license upgrades
When you've filled out the, scroll to the bottom of the form and click the submit button. You will be redirected to the Stripe website. You'll be notified when your membership application and payment has been processed by Captains Association Missouri.
It takes up to 72 hours to process an application for membership and to send you your login credentials and instructions.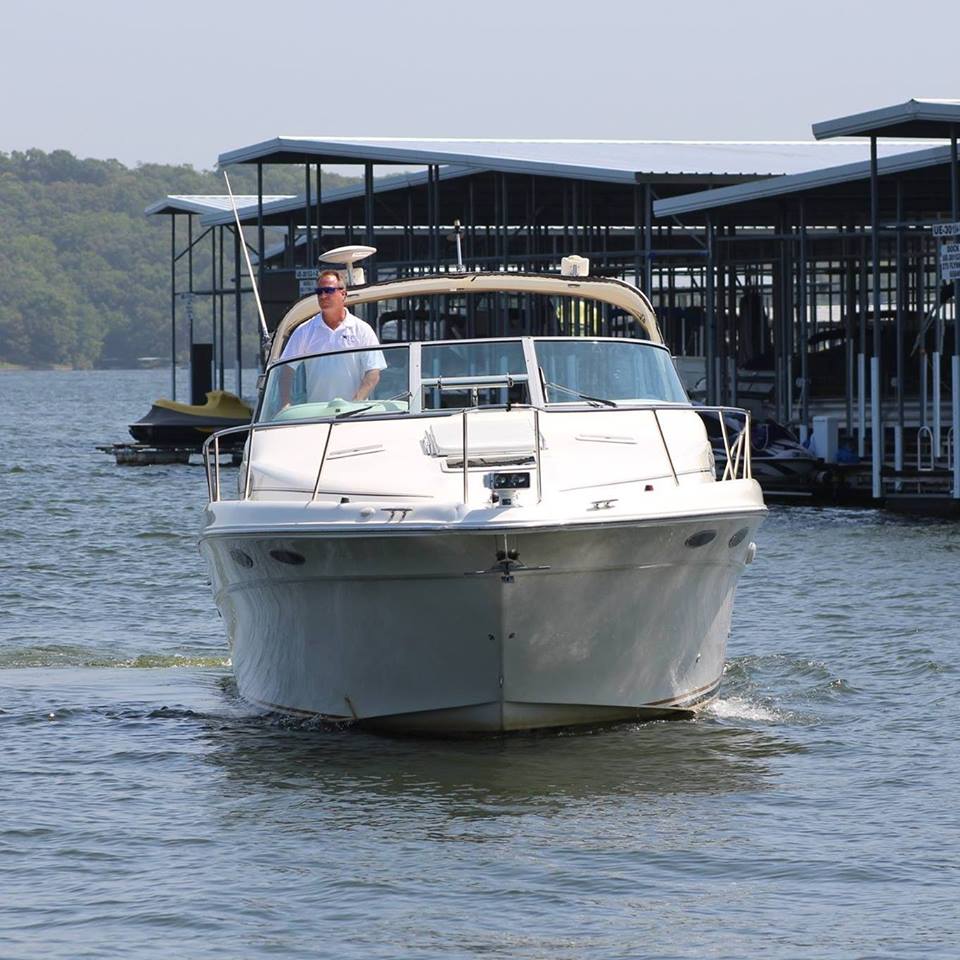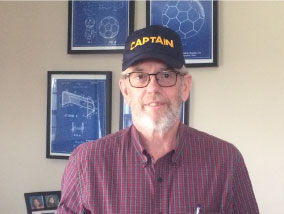 Captain Hal (Dusty) Wood
Dusty first got interested in boating at about 12 years old when a boy scout trip took him to Wisconsin where he learned how to ski. He vacationed at the Lake of the Ozarks with his now wife's family in 1968, driving their boat and loved it. In 1972 he bought a 15-foot Starcraft Tri-hull, then upgraded to a 19, 21, 25, 27, up to a 32-foot Powerquest. He now owns a 27-foot pontoon.
After boating on the Illinois River many years, Dusty became an active member of the Spring Valley Boat Club where he took boating education/classes whenever possible. He moved to the Lake of the Ozarks in 2013. Then decided he wanted his Captains license with the US Coastguard, so completed the 8-day course and test in December 2015. He currently holds a 50 ton Masters with towing endorsement through the US Coastguard.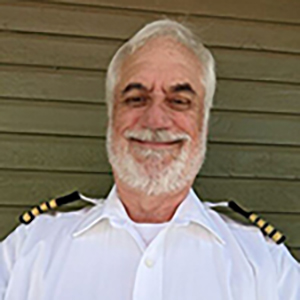 Captain Glen Treankler
Captain Glen In 2004, he and his wife bought their first boat in Iowa after a summer vacation to Lake of the Ozarks the year before. They retired from Iowa careers in 2018 and moved down shortly thereafter. In 2020, Glen completed the US Coast Guard's Captain class, obtaining his 100 Ton Masters Mariner's Credentials. He has since captained for private charters, and is a Freedom Boat Club member trainer, and is a certified instructor by the National Safe Boating Council. He is serving on larger ships at Lake of the Ozarks, including the Celebration's Hopper water taxi, as well as the Tropic Island and Celebration cruise ships.